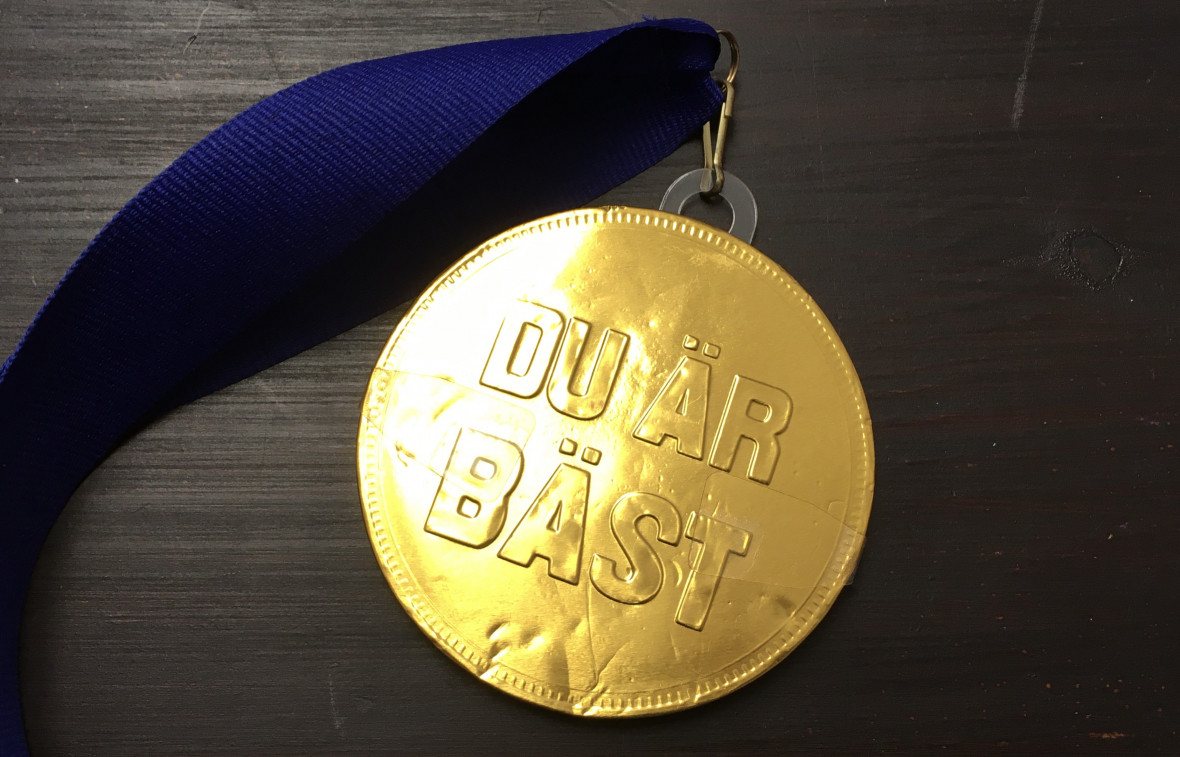 The end of summer vacation
Visual Challenge - how to learn while resting...
It's only a few weeks left until the International Championship in New Orleans. Like most Swedes, we've just come back from a long summer break for six weeks. A quite strange move perhaps since the smart thing to do would probably be to keep rehearsing our songs for the competition. Nevertheless traditions are meant to be kept.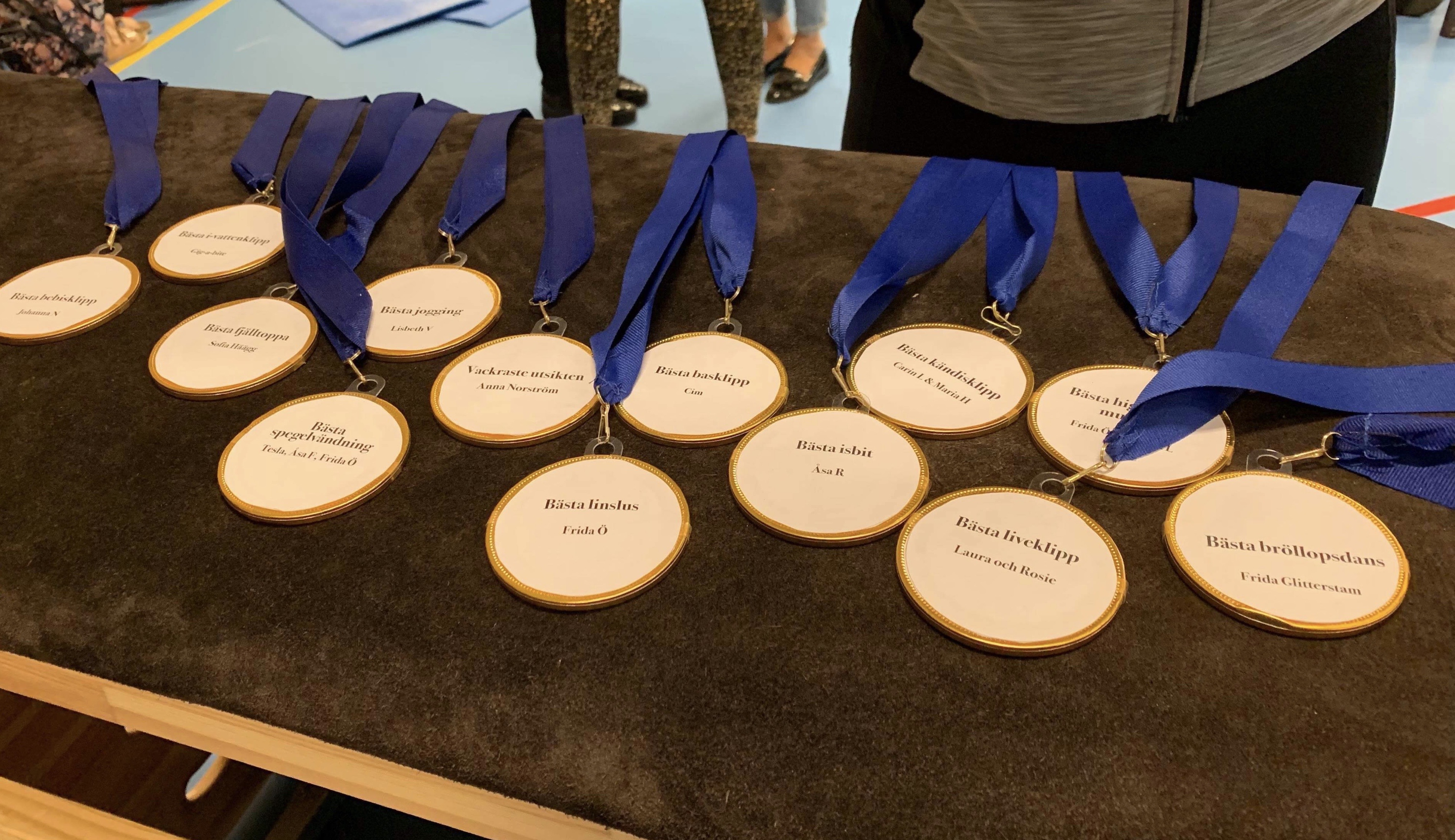 To keep the summer spirits up our visual team challenged us to rehearse the choreography during summer and share videos on our facebook-group. They came up with several categories like "biggest group", "practising with different people", "strangest place" and so on. It totally became a hit! Videos of members practicing choreography in different ways started to show up and spurred other members to practice and share their videos. In the end there were 78 submission! 
Maybe it's the new way to learn choreography?
Award winning choreography film: Best Screen Adaption of "I saw the sign" - by Iris
 
The list of awards the visual team gave away? Here it is - can you figure it out (all in Swdish):
Bästa inspirationsklippet

– Helena Hjertén och Barbro Ekholm – Tack för att ni inspirerade oss till denna tävlingen!!!

Bästa filmatisering

– Iris – Tack för din fantastiska film med klipp från dasset, cykeln, vattnet!

Bästa linslus

– Frida Öhman – Inte mindre än 5 olika videoklipp med olika personer i och platser har hon lagt upp! Bra jobbat! :D

Bästa bröllopsdans

– Frida Glitterstam – övar korre hos frisören på bröllopsdagen

Bästa bebisklippet

– Johanna Nilsson – söt bebis snor kameran när mamma repar korre, så roligt!

Bästa basklippet

– Cim – stämrep och korreträning i ett! Vilken förebild!

Bästa vikingar

– Cajsa, Lisa och Emma Nellåker – Tack för alla era roliga och kreativa klipp!

Bästa liveklippet

– Laura och Rosie på Pinkkonsert

Bästa kändisklippen

– Carin L och Maria H – får med både Deke Sharon och Michaela Johnston att göra korren med dem.

Bästa segelbåten

– Anita Edlund – i segelbåten med flytvästen på

Bästa i-vattenklippet

– Gig-a-bite

Bästa gräsklippardansen

– Britt-Helene, Frida Ö, Anna Ö och Naima M med bakgrundsdansare

Vackraste utsikten

- Anna Norström – Fantastisk vy över Ishavet!

Bästa fjälltoppa

– Sofia Häägg – filmade 2 fantastiska klipp efter klättring upp på 2 toppar

Bästa solnedgångsklippet

– Susanna Berndts – i solnedgång vid havet

Bästa skyliftdans

– Lena Gernandt målar taket och övar korre i skyliften!

Bästa isbit

– Åsa Ribbing – i isbaren eller ishotellet?

Bästa sjukling

– Maria Ovesson med hela medicinskåpet som rekvisita

Bästa strykning

– Eva Stahl – vid styrkbrädan

Bästa joggingklippet

– Lisbeth Virta vid Seinefloden

Bästa variation på kuliss

– Evis – med giraffer på Kolmården, i flytväst, på torpet, i bilen

Bästa spegelvändning

– Tesla, Åsa F, Frida Ö – kl.04.30 på Arlanda, Tesla spegelvänder korren i sann utbildaranda…:D

Bästa inlevelse

– Birgitta Een-Sternå – Vid poolen – Så PÅ! Vilket face och tydliga rörelser! Bra jobbat!

Bästa high school musical

– Carin L och Frida Ö framför The High School musical